FLICKR PAGE
RECENT GIGS
One is supposed to have a brief intelligent introduction on a web page, but one never knows what to write without seeming pretentious or silly. I don't know how many I've read thinking, "what a pretentious git". But some gits take great photos and that's what counts. Met one of the gits recently, and let my tell you, he's even more obnoxious in person. Sad reflection on humanity, especially when the majority of other photographers, even though they are the competition, are generous and helpful.
Since I generally feel uninspired when required to write drivel about myself, I had someone with a gift of the gab scribble something and this is what she came up with:
It was when Tim was working as a sound man for a small thankfully short lived band back in Montréal, that he got a taste for photographing music. Of course in those days it was a Nikkormat camera with slow film, so decent results were hit and miss (like the bands music).
Years, wasted higher education and several countries later, he pitched up in London, where he became a feature as the official photographer at the Notting Hill Carnival and in-house photographer for Leyline promotions and XFM Remix events. Along the way he joined a couple of international photo agencies (Retna and Photoshot/Starstock).
In the meantime, digital photography and the internet appeared on the scene, so unlike anyone else at the time, he threw together a couple of dodgy web pages phatfotos.com (carnival) and phatfotos.co.uk (music).
He would lie if he said he didn't photograph the odd baby, one or two beautifully back-lit aubergines and the occasional wedding (with a "bridezilla from hell") in exotic locations such as Italy, Morocco (try photographing from the top of a camel) and the Tower of London. (He looks pretty James Bondish in a dinner jacket – at least he did before he put on a couple of stone – but that's from living in the US where he just trying to fit in).
He has photographed amazing young bands doomed for obscurity, artists who are now pontificating about complex economic and environmental issues on the world stage, accompanied by presidents and prime ministers, as well as big name talent from Akon to The Who.
From scratch he cooks a mean Beef Wellington with lightly sautéed greens and Patates Gratin Dauphinois (preferably washed down by a semi decent burgundy such as Château Barde-Haut St Emilion Grand Cru (1965)) followed by rhubarb, blackberry and apple crumble.
He speaks French well enough to be extremely insulting.
He takes life very, very seriously and has no pets.
This site is as much a portfolio as an archive for music fans - there are a lot of images for those who can't get enough of a band - so some are a little dodgy. There's also a link through to each band's official website - if I can find it. I have kept it in html format since flash chews up so much processing power and the images can still be viewed on tablets.
Photographing bands in venues where the lighting is diabolical has it's challenges, so I mainly shoot digitally. You know what you've got before you leave the show.
This page is always under construction - since it's a trade off - any page not under construction implies a relationship under destruction......
I've only posted recent stuff. The page is organised by band/artist so one can find any performer and also by venue where the links are duplicated. If I have shot a band more than once, earlier images are sometimes linked in the band's page. Other galleries will get dropped on the page as time goes by, with or without stories.
Enjoy the images. Email me if you have any comments.
Tim holt in not sunny Engalnd, September 2013
BANDS/ARTISTS BY EVENT
DJ/VJ'S
CAMDEN CRAWL 2005
COMMON GROUND FESTIVAL 2004
DIESEL MUSIC AWARDS 2004
DIESEL MUSIC AWARDS 2005
HARD ROCK CALLING 2013
HUM
HYDE PARK CALLING 2006
KILL ALL HIPPIES
KILL ALL HIPPIES/INSOMNIACS BALL - SeOne 2006 I
KILL ALL HIPPIES/INSOMNIACS BALL - SeOne 2006 II
LOVEBOX WEEKENDER 2006
LOVEBOX 2012: A DECADE OF LOVE
O2 MUSIC FESTIVAL HYDE PARK 2005
O2 MUSIC FESTIVAL HYDE PARK 2006
REWIND FESTIVAL 2012
REWIND FESTIVAL 2013
SOMERSET HOUSE - SUMMER SERIES 2012
SUMMERFEST 2008
SUNFEST 2009
TRU COLORS TOUR 2008
ULTRA MUSIC FESTIVAL 2010
VANS WARPED TOUR ALEXANDRA PALACE 2013
WIRELESS MUSIC FESTIVAL 2011
WILDERNESS FESTIVAL 2011
WILDERNESS FESTIVAL 2012
OTHER
Hosted and supported by: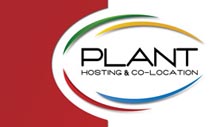 PLANT - Hosting and co-location
Copies of all images are available. Please contact the photograqpher at info @phatfotos.co.uk - and include both music and print in the subject.
OVERVIEW - the best of (sorta - kinda needs updating) .....